If you are looking for a collection of activities that will jump-start your teaching and maximize student learning, we've got you covered! Meet Boardmaker Activities to Go – free, printable activities for everyone, including educators, speech language pathologists, behavior specialists, and even parents!

Three Reasons to use Boardmaker Activities to Go are:
Free
Leveled
Thematic
Where do you find them?
Join the Boardmaker Activities to Go group within Boardmaker Online for the latest free content, tips and tricks for using! Download, print, and go with Boardmaker Activities to Go !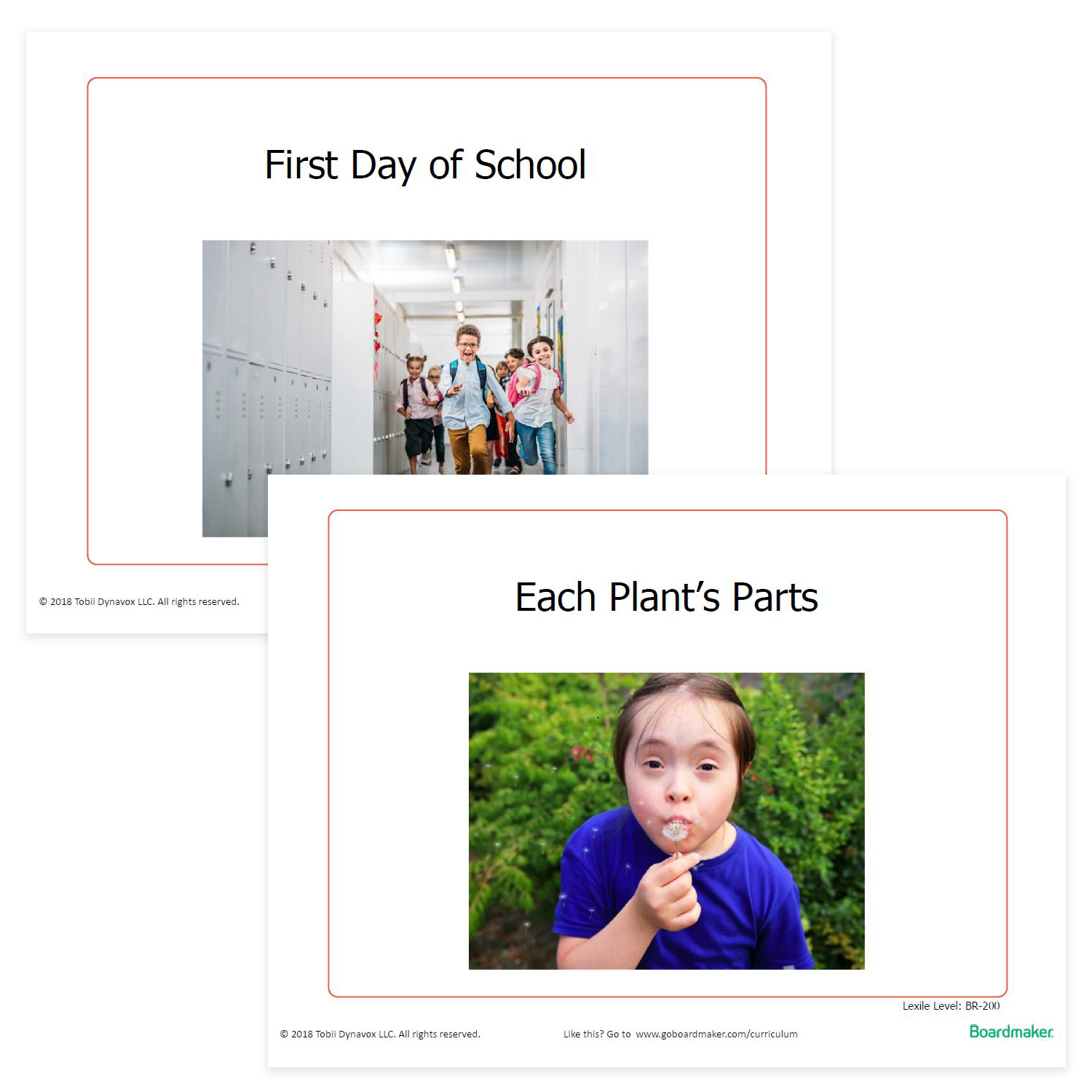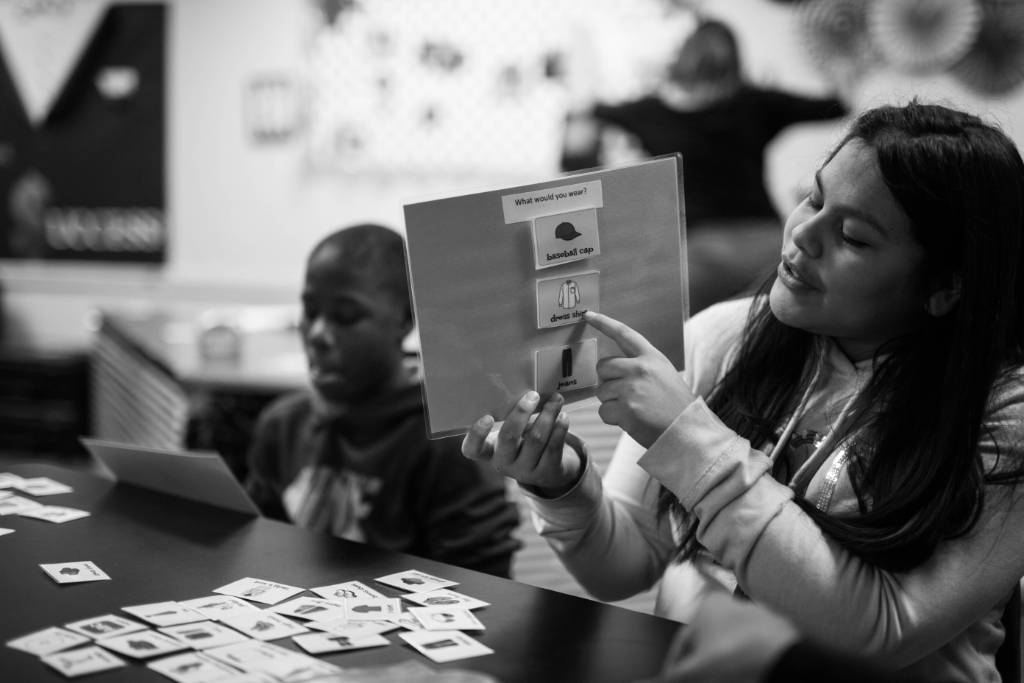 Each 3 levels contain:
Books  at different Lexile levels for students of all levels in K-12

Activity schedule to support behavior and manage the activity flow

Speech and language activities that provide materials for SLPs to work on IEP goals

Collection of communication supports that provide communication options including fringe words, core vocabulary, quickfires, and more

Collection of behavior supports that provide ways to keep groups and individuals engaged

Hidden picture or web to introduce content and activate background knowledge

Vocabulary activity to expand knowledge of high-utility words

Matching activity to reinforce concepts and vocabulary

Fun activity to celebrate learning with a theme-based recipe or craft

Board game and bingo to cement learning through play
 
Printable activities to go downloads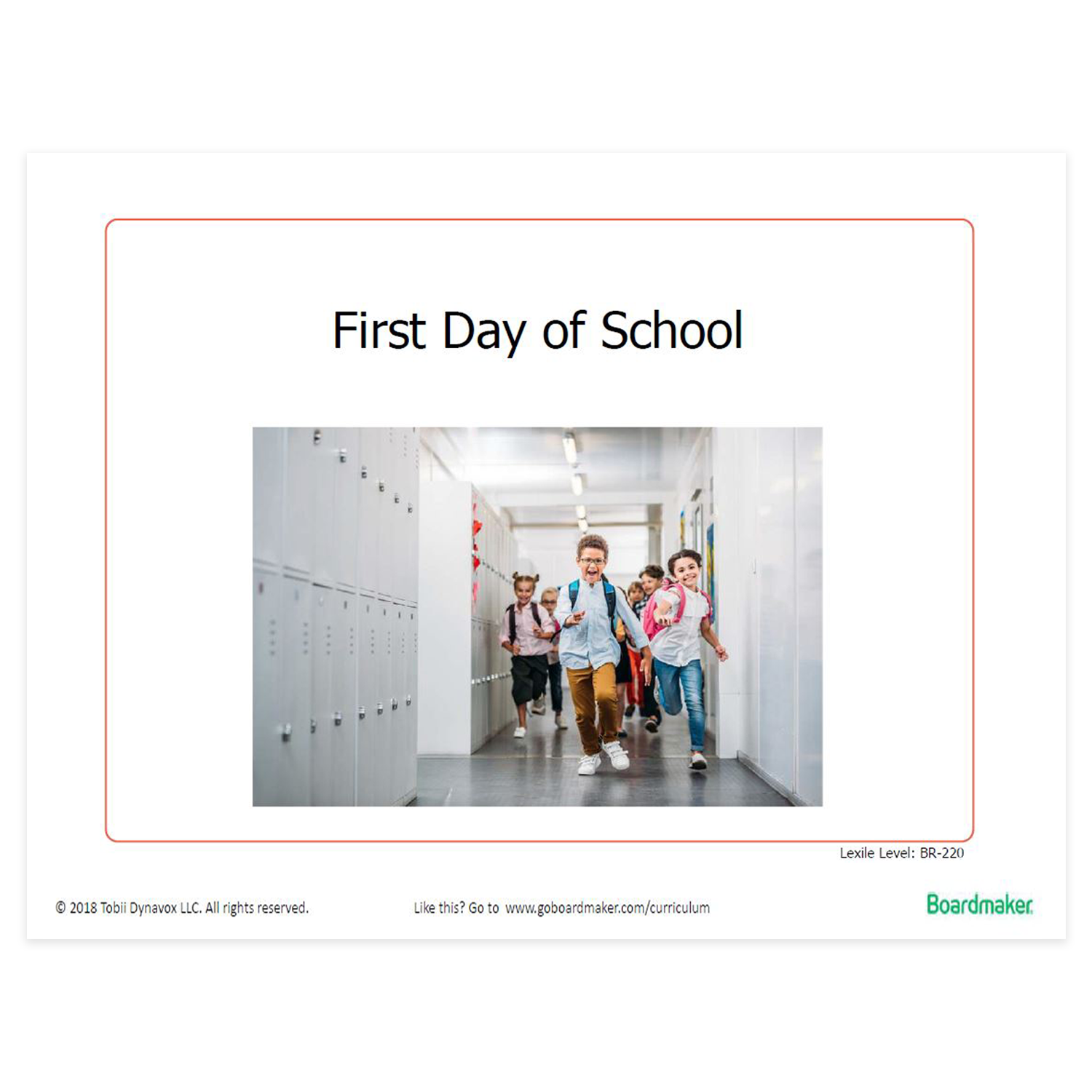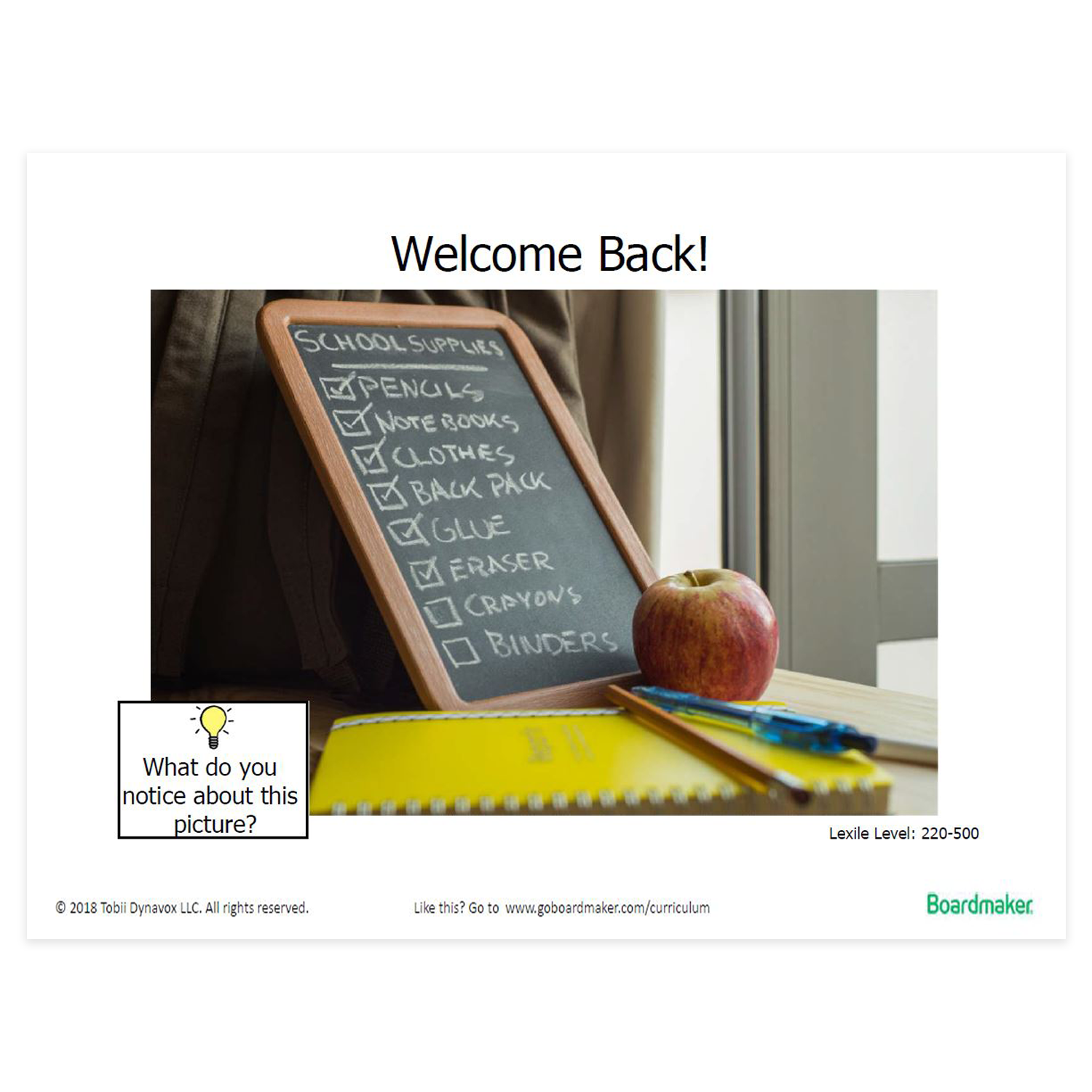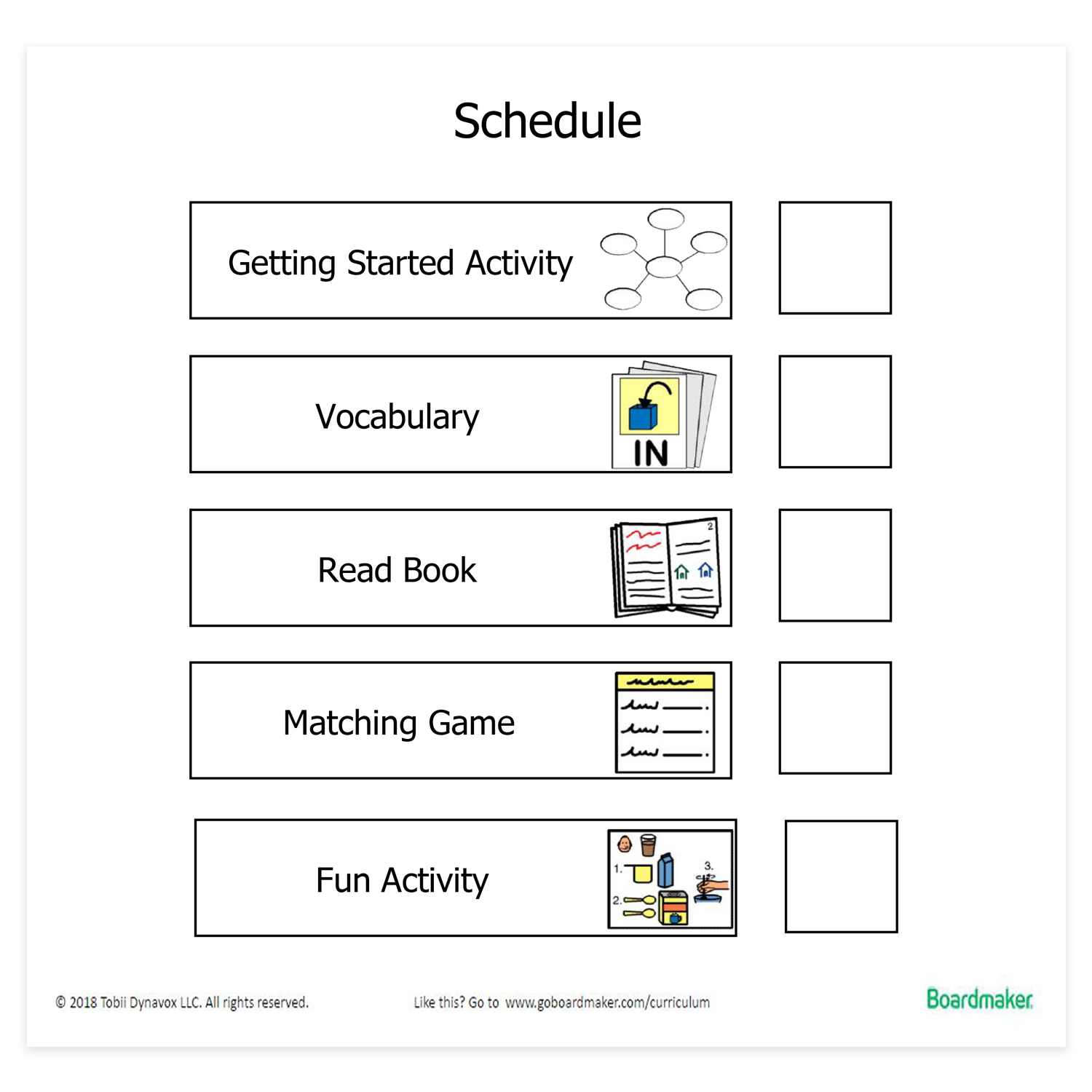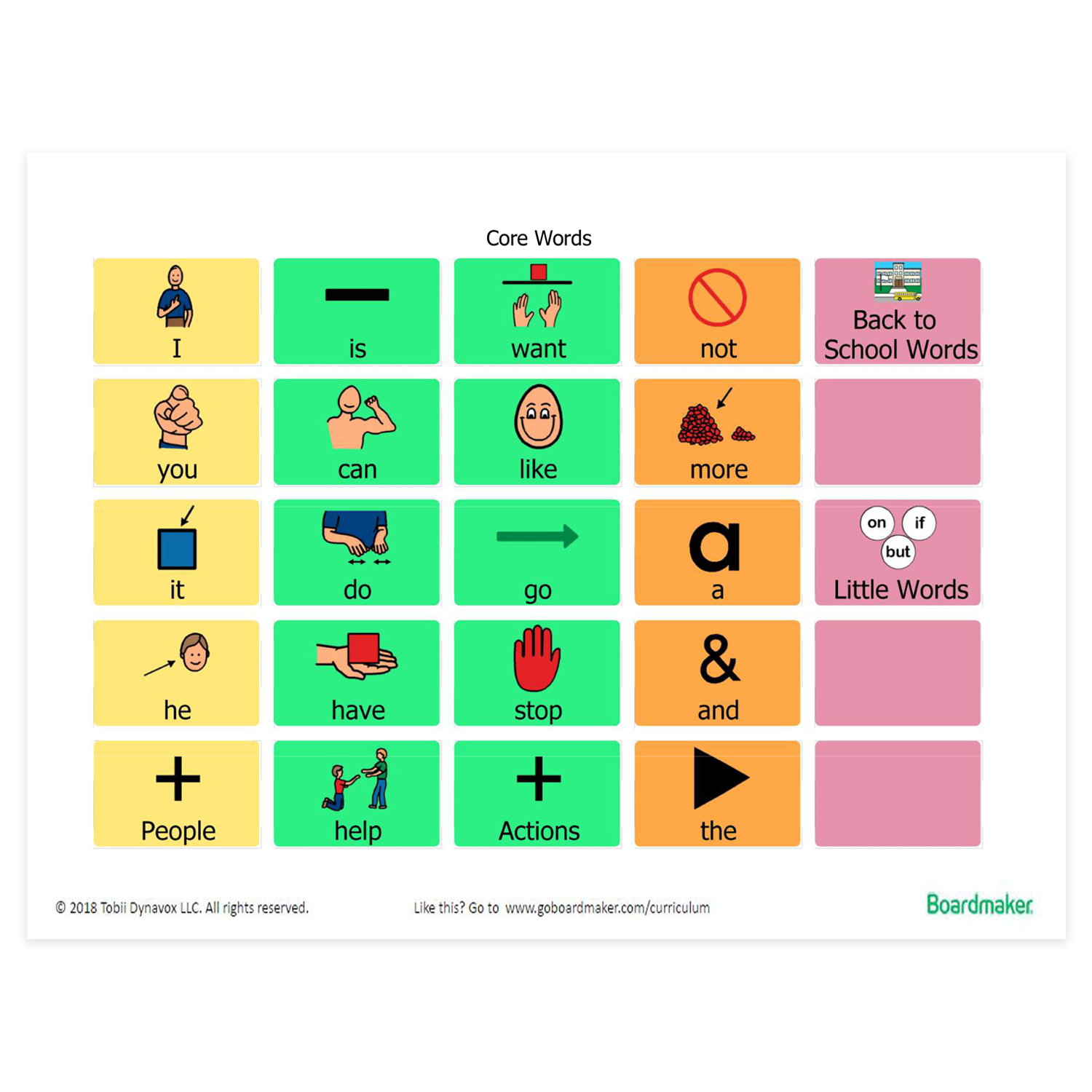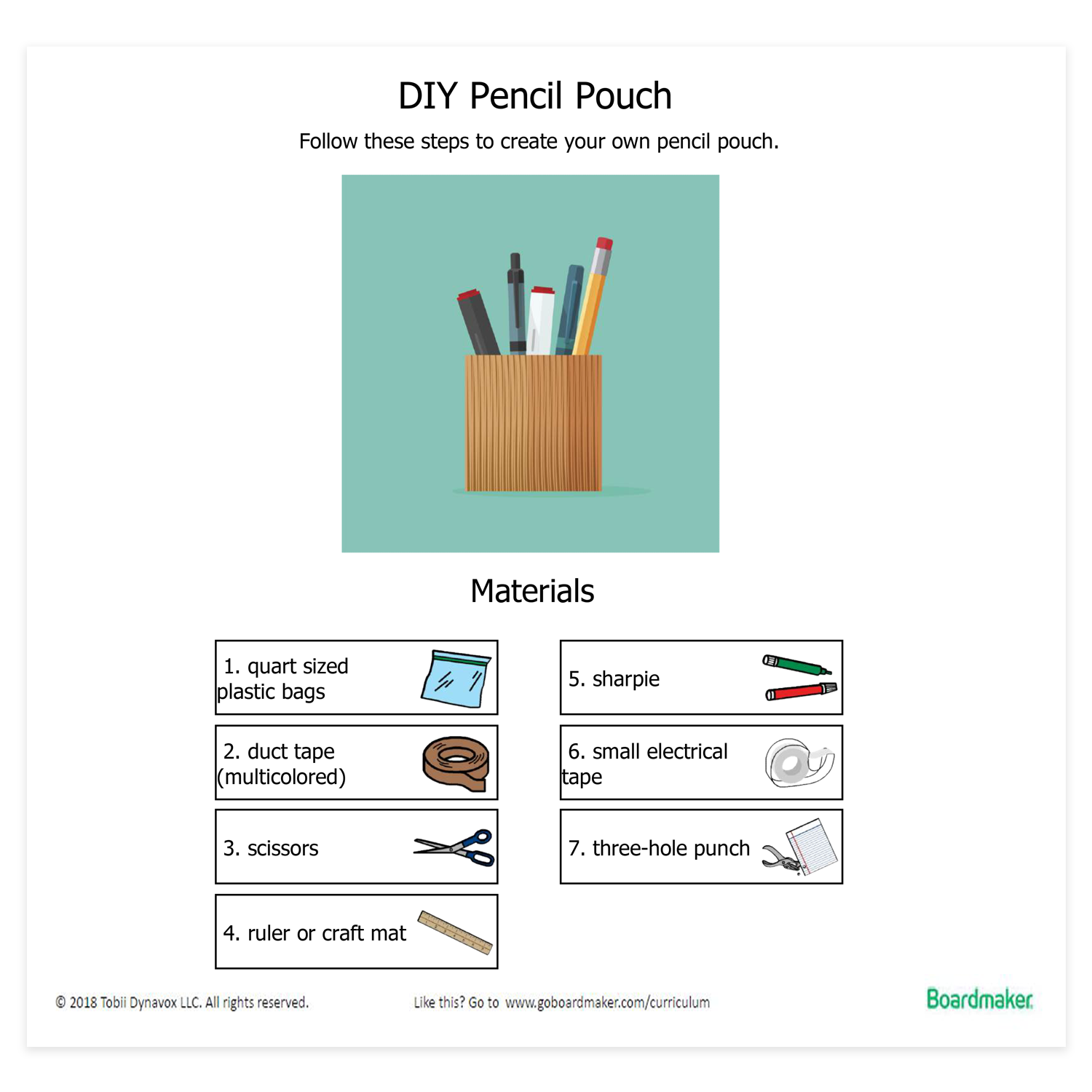 School Life - Back-to-School
These activities are focused around the first days of school. Use the Teacher's Guide for ideas on how to implement this collection of activities!
Downloads:
Teach your students about the human skeletal system. Use this unit as stand-alone instruction or link it to the month of October!
Downloads: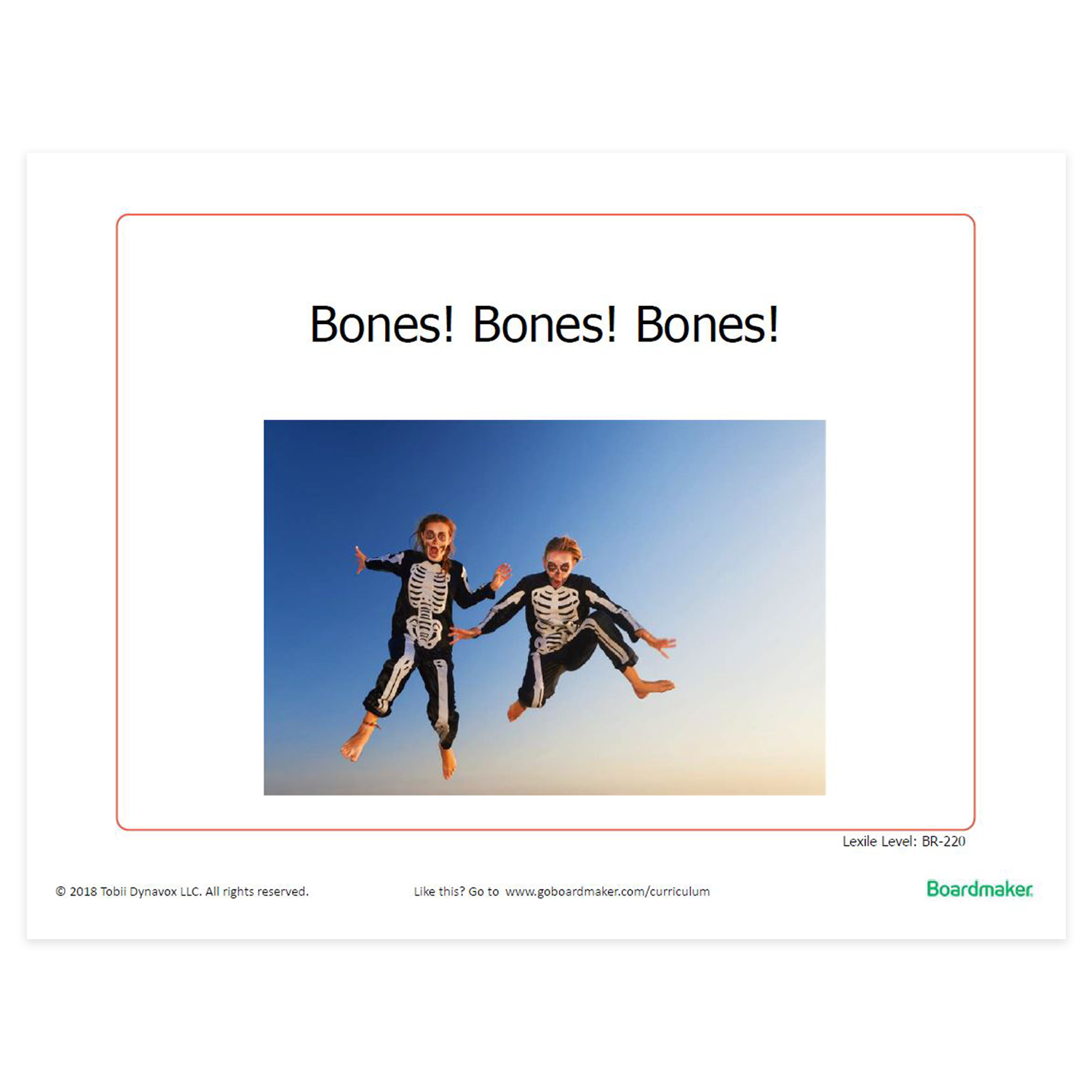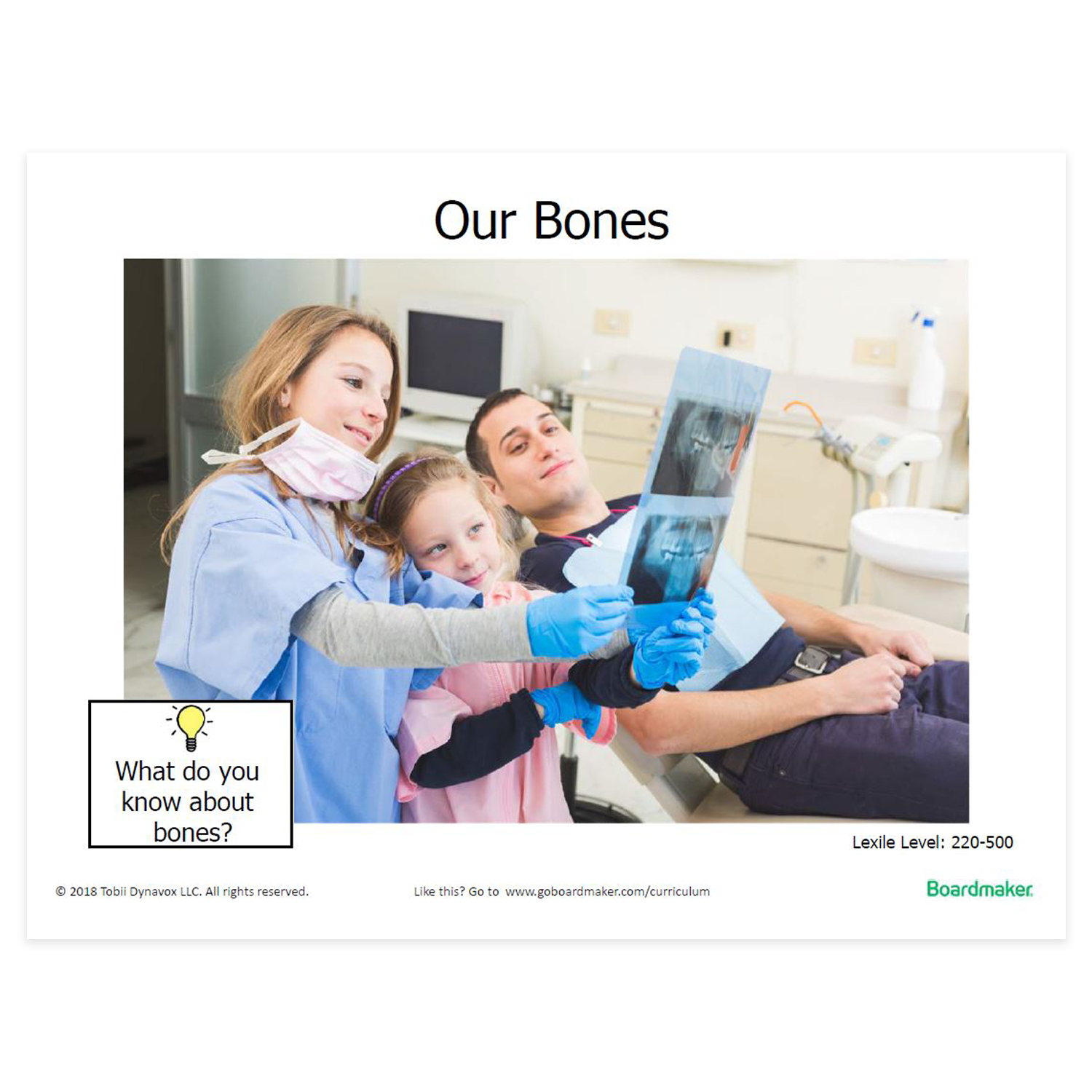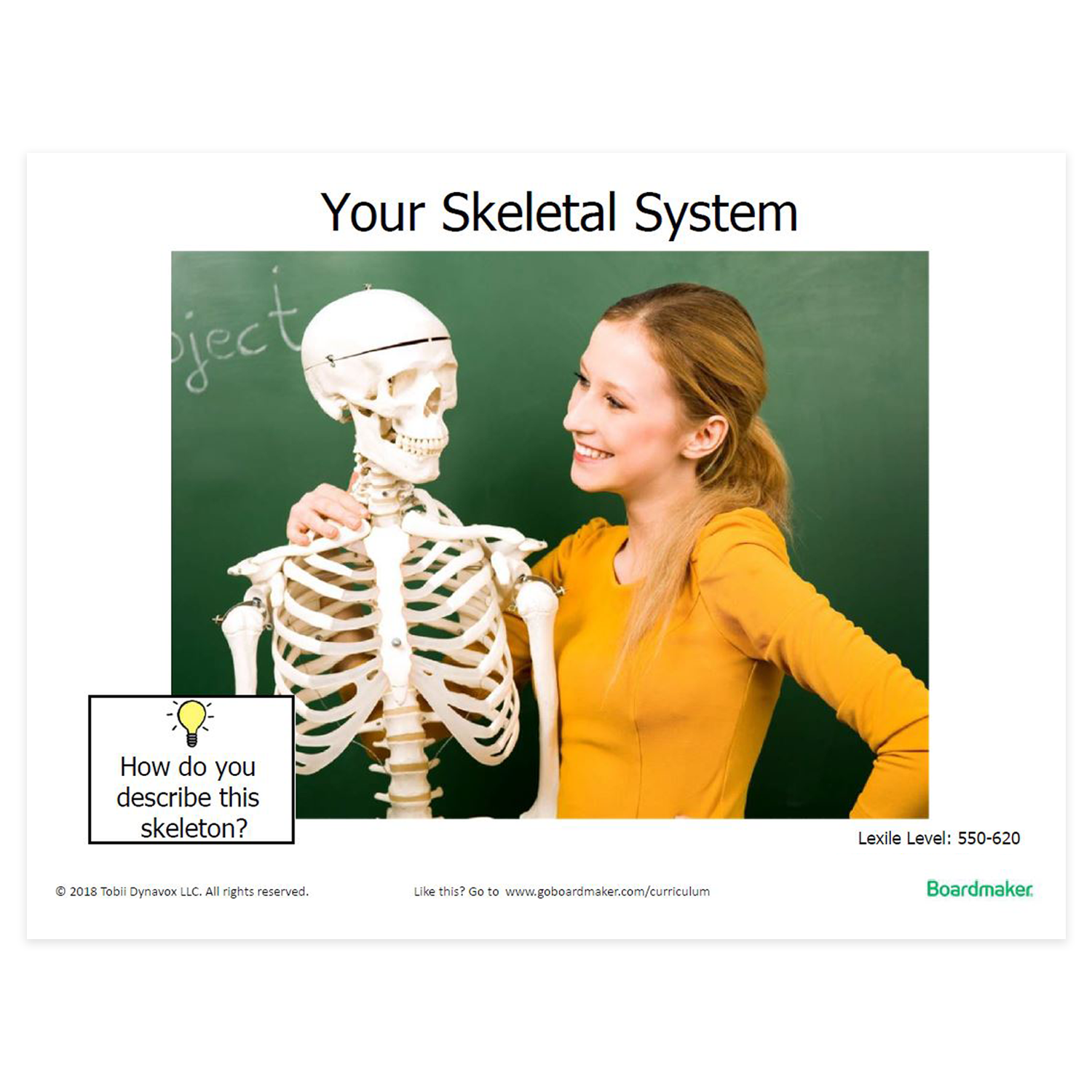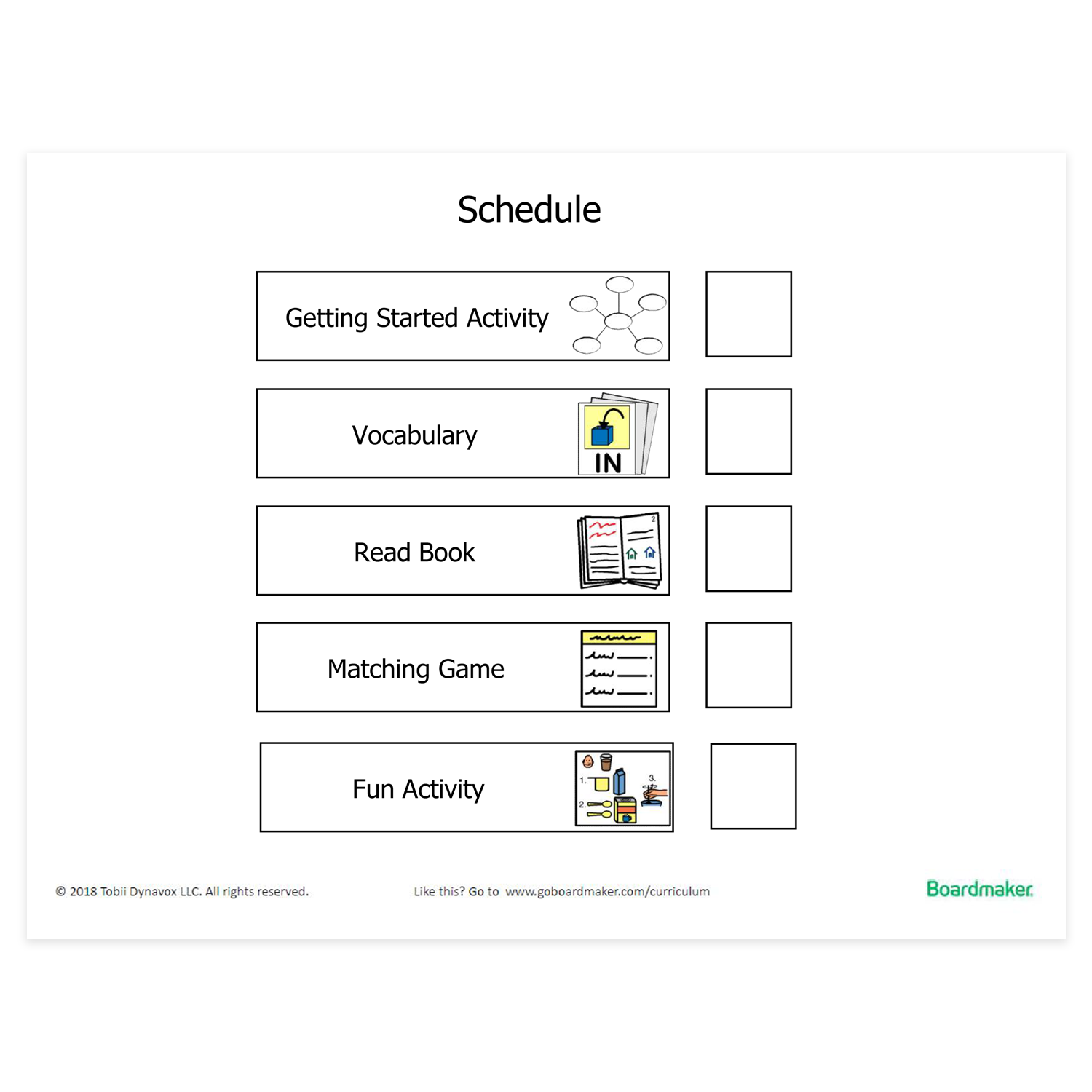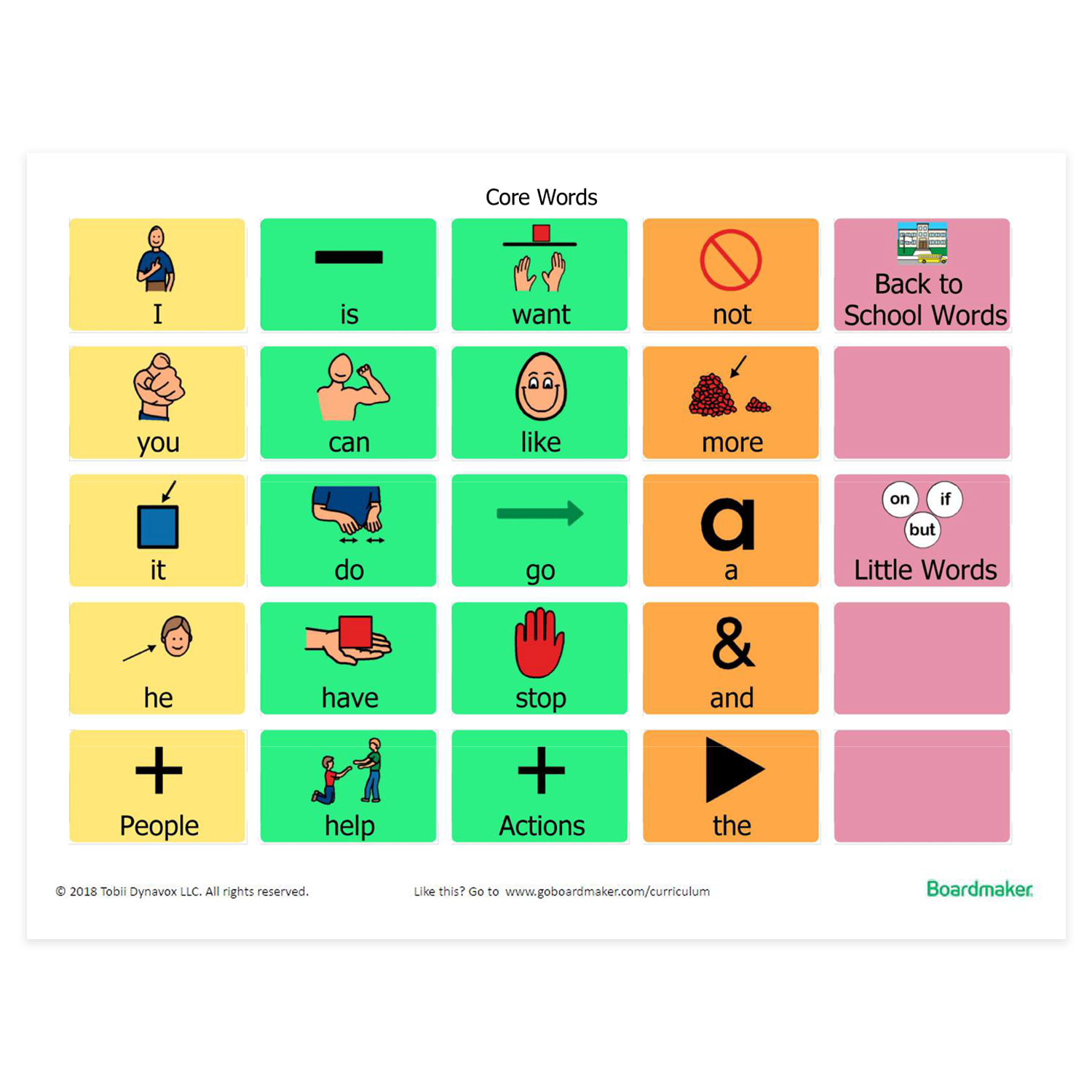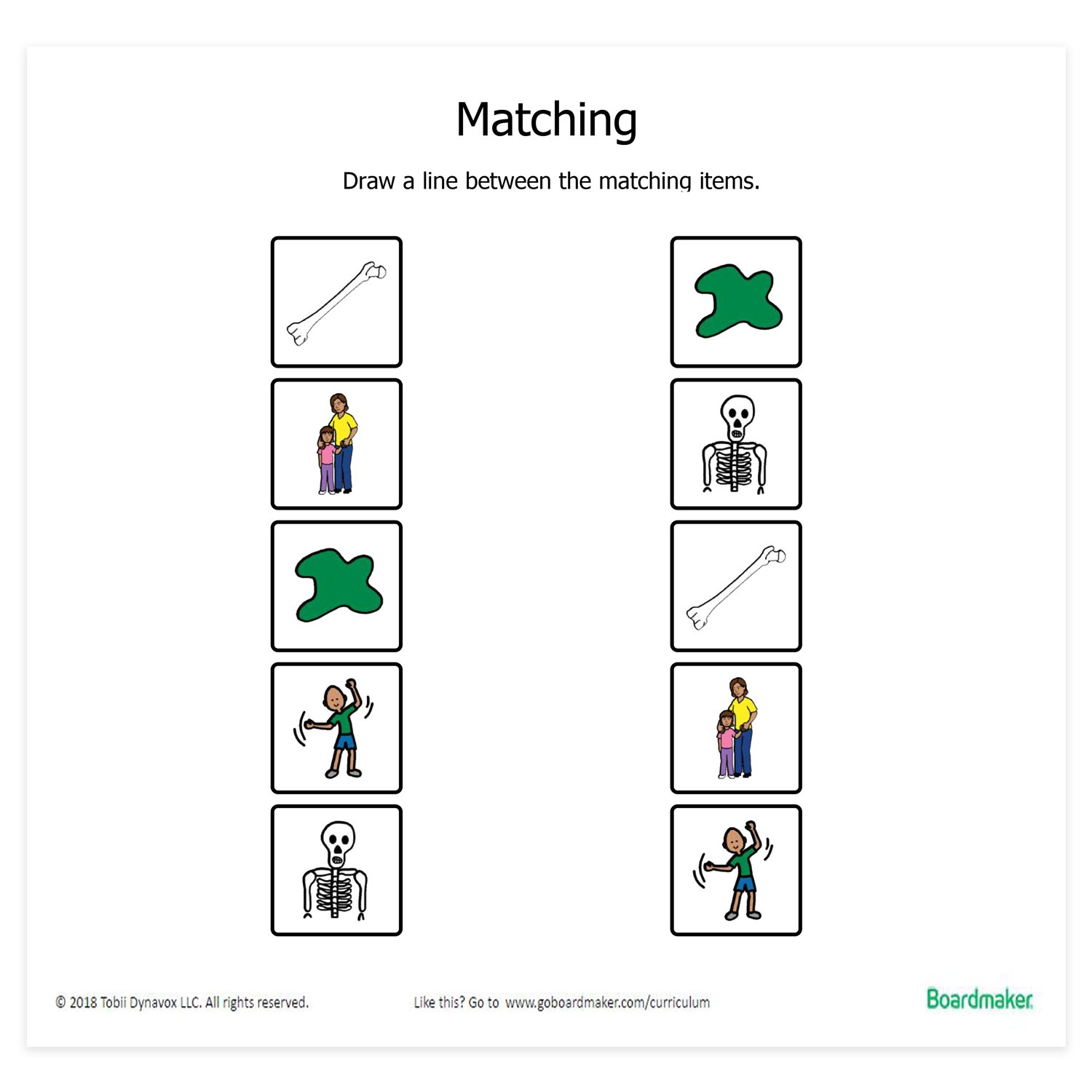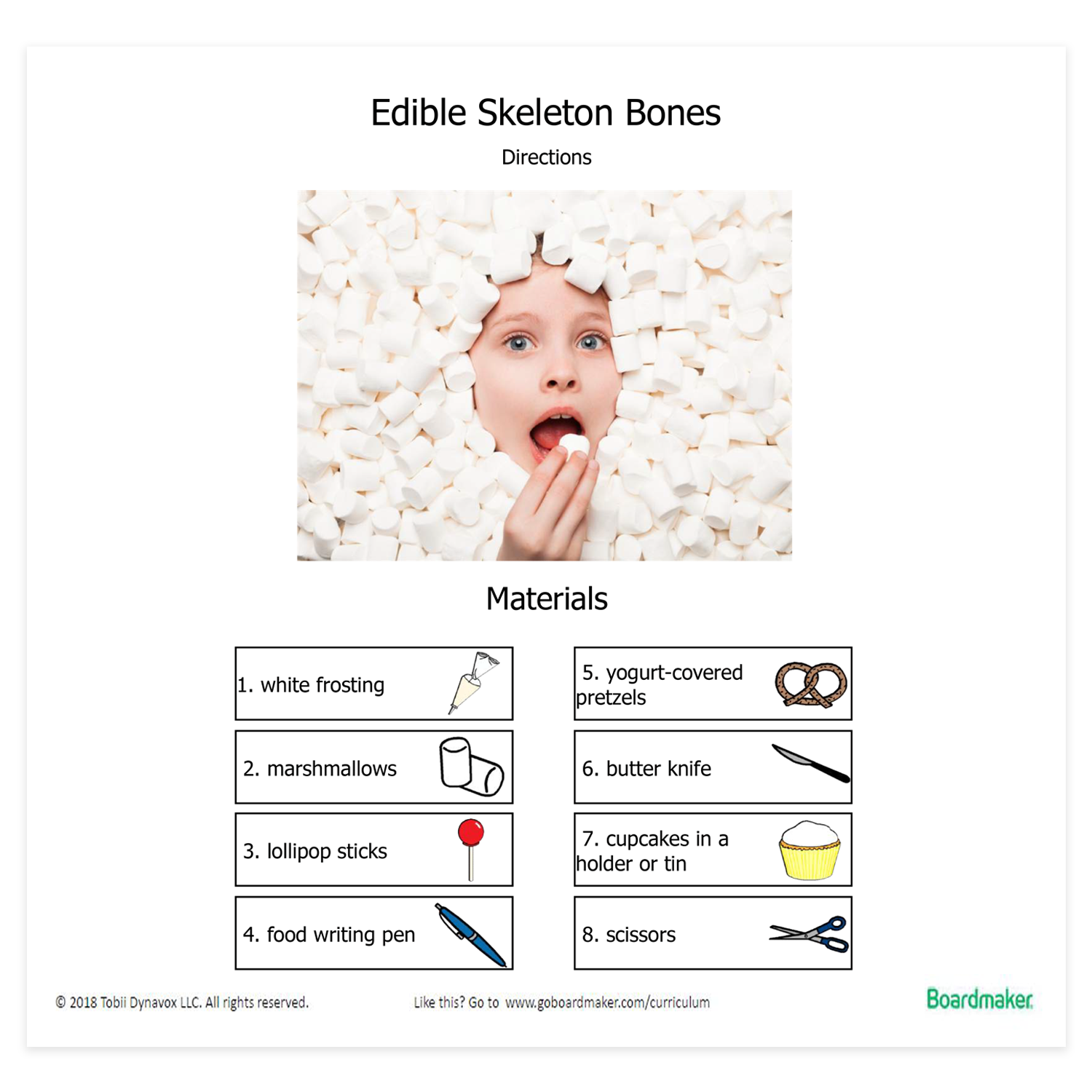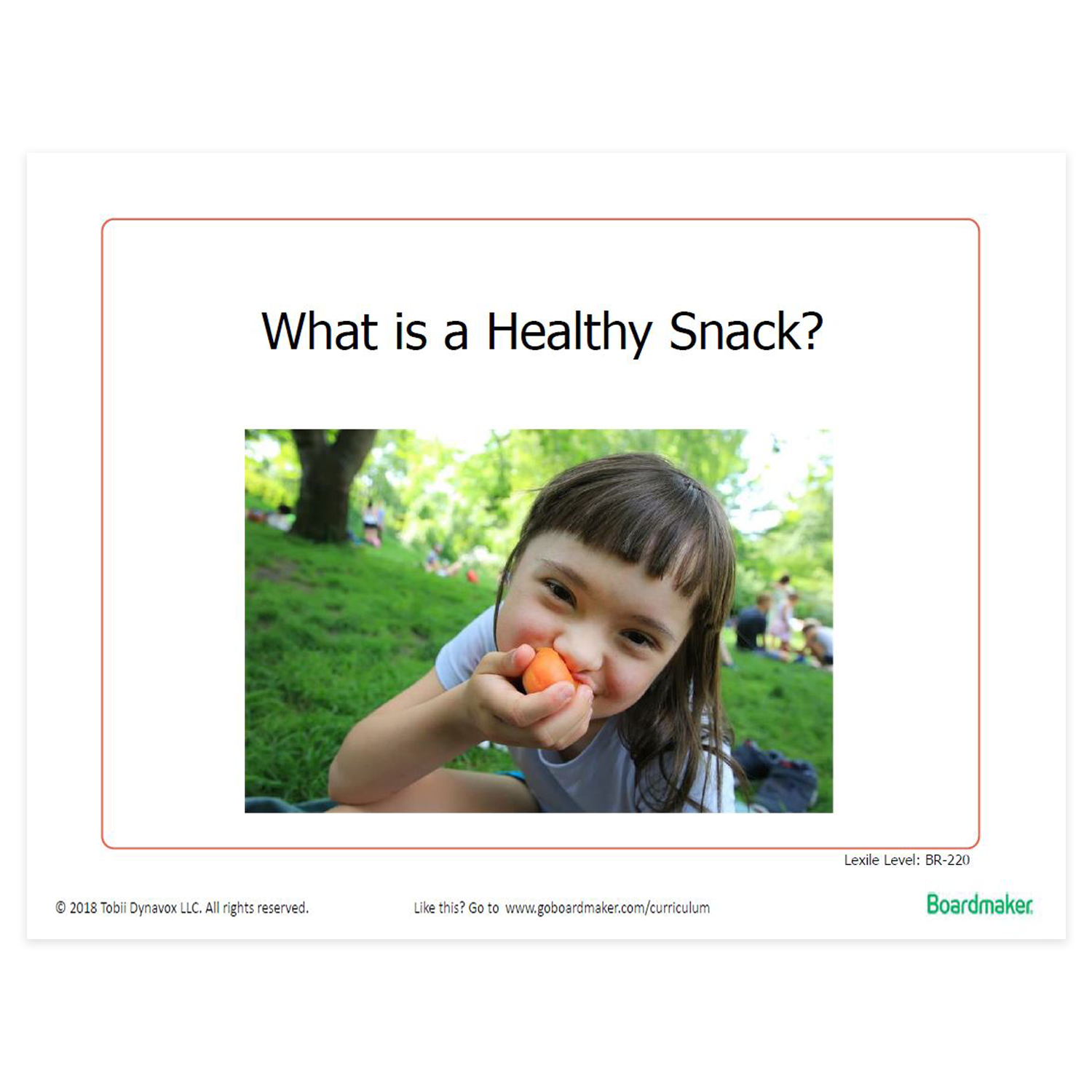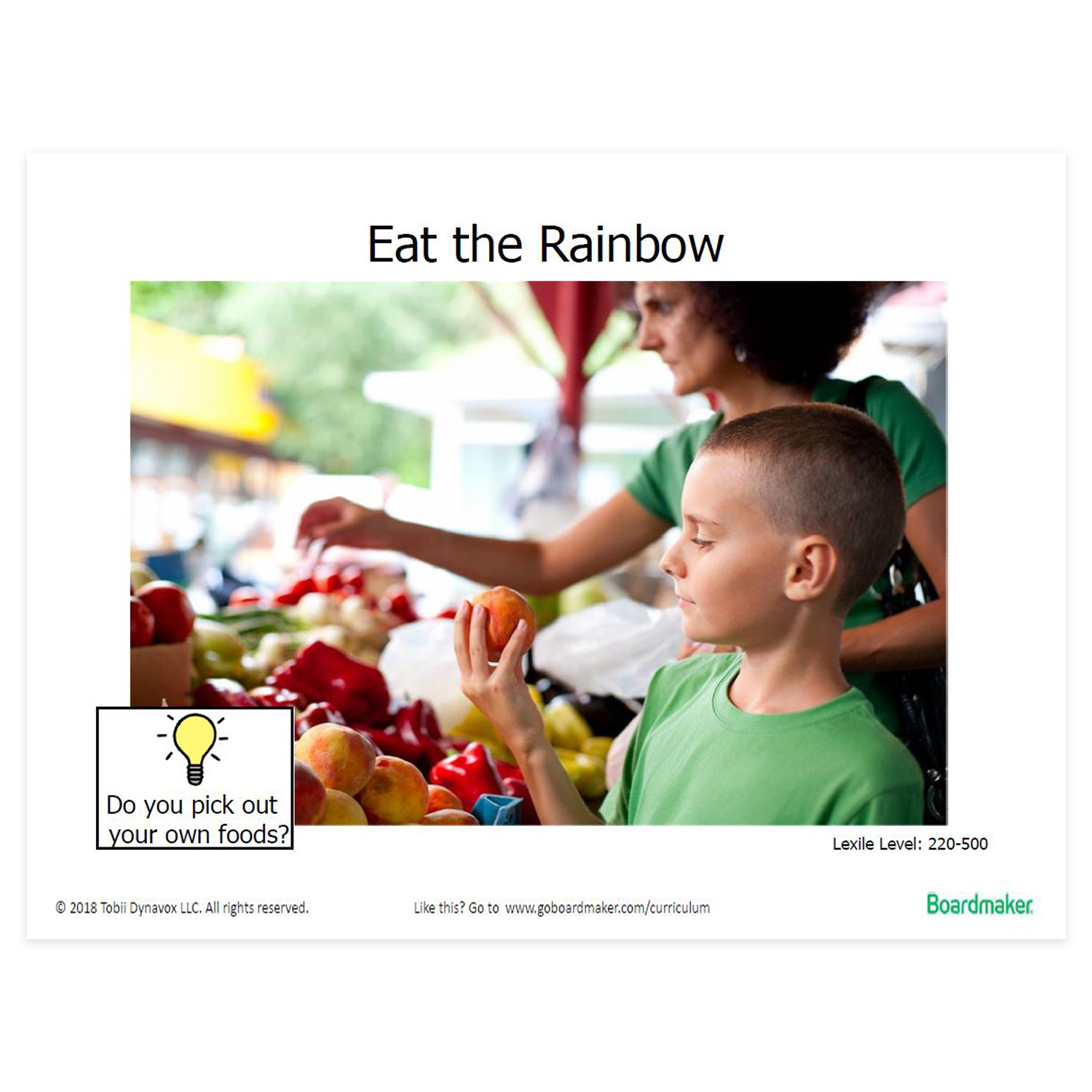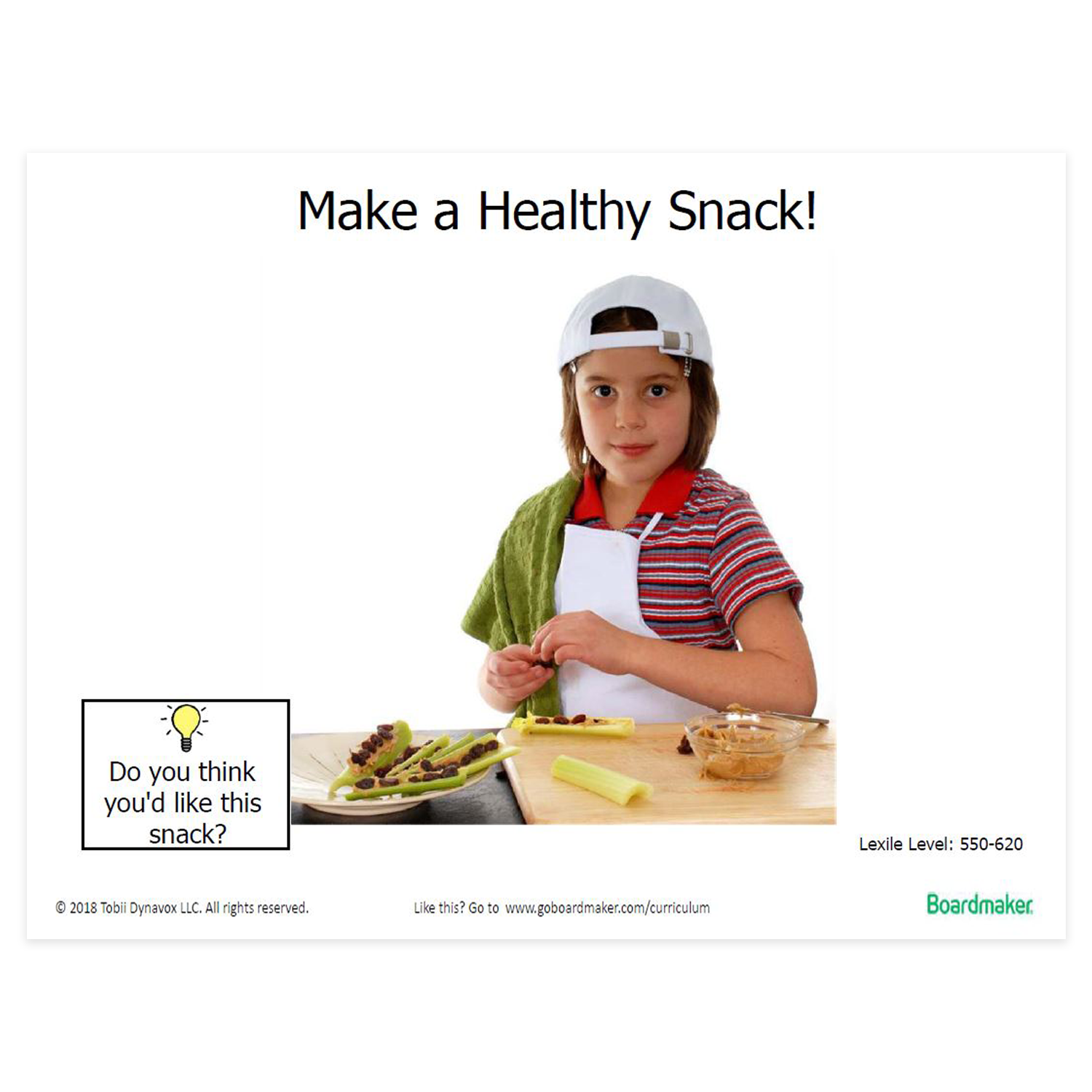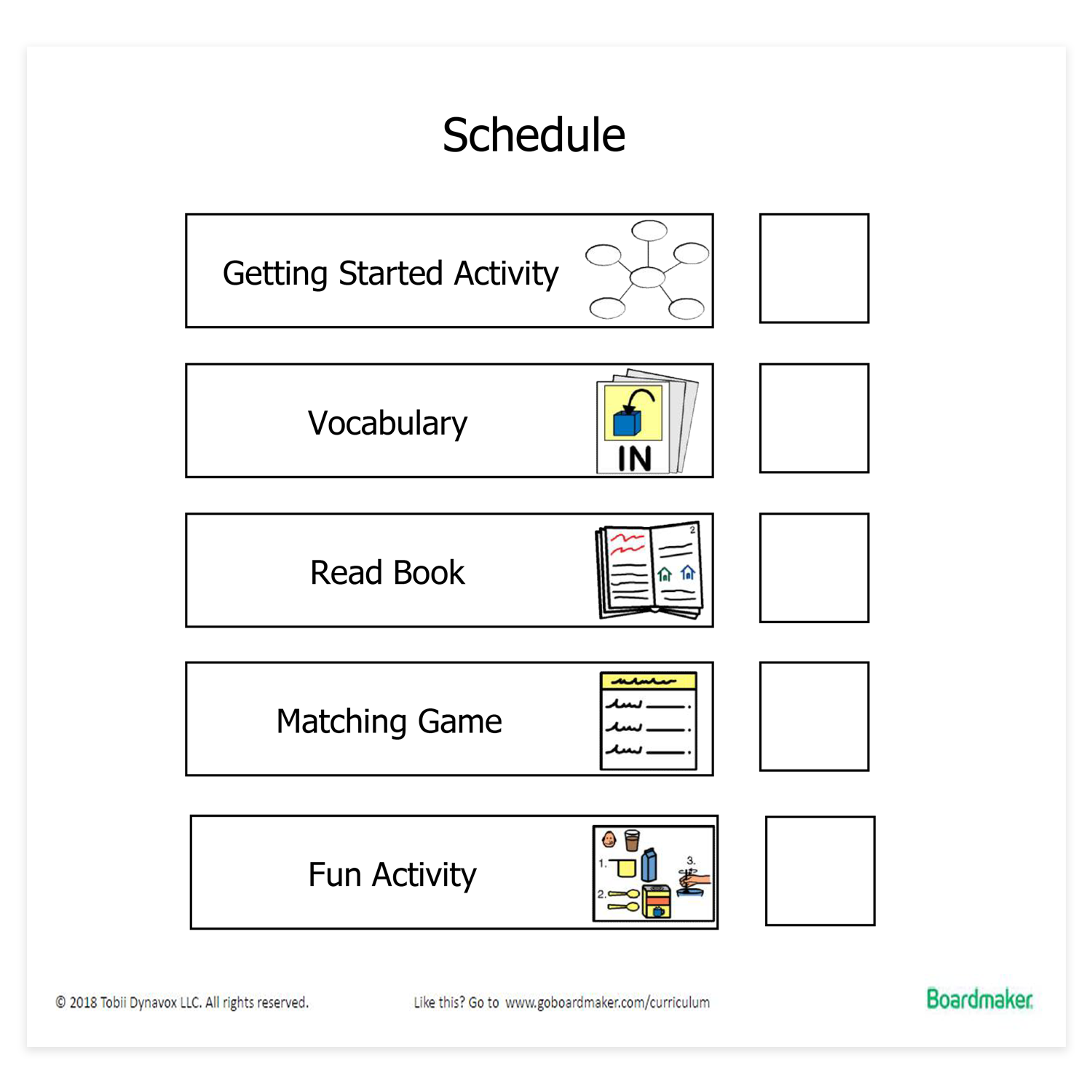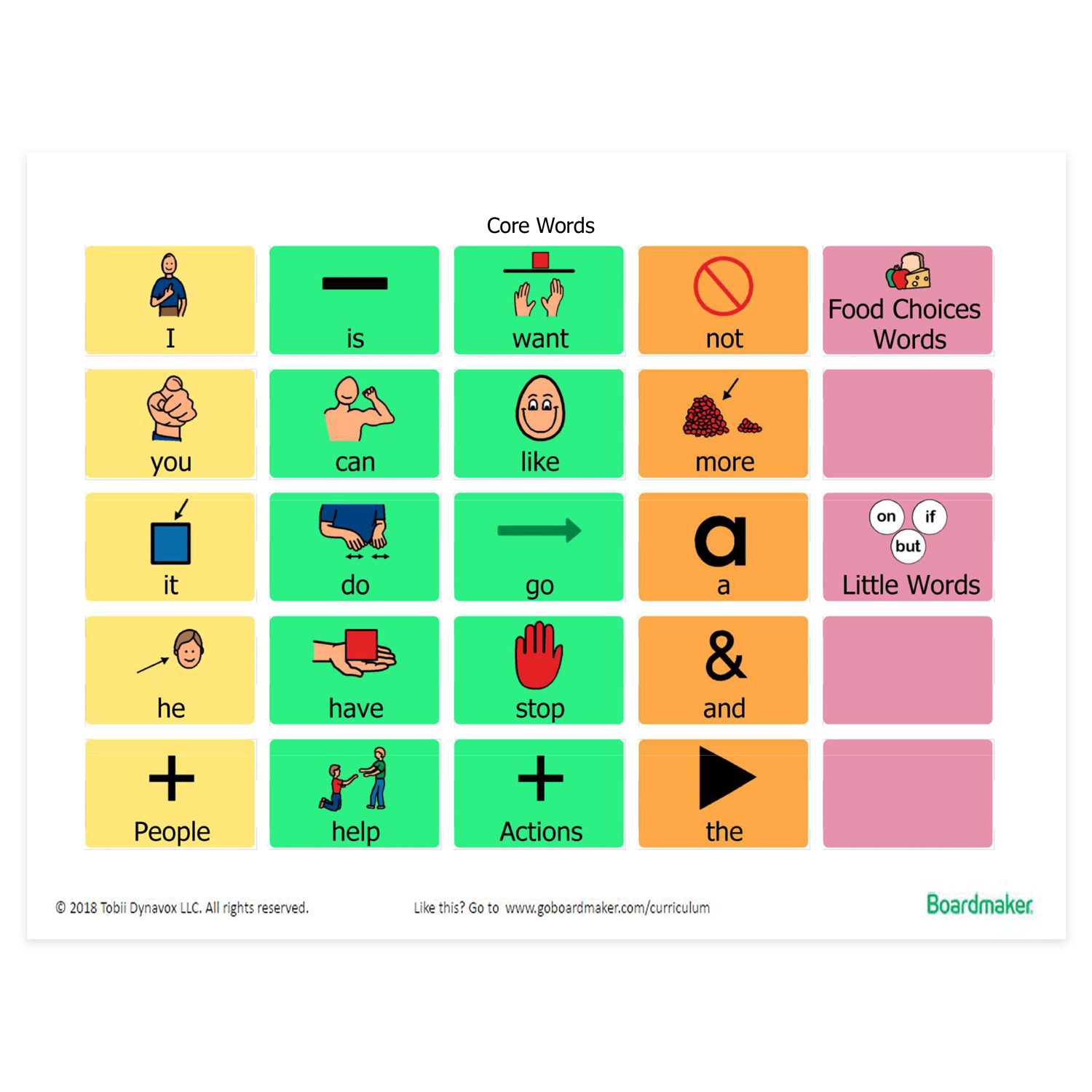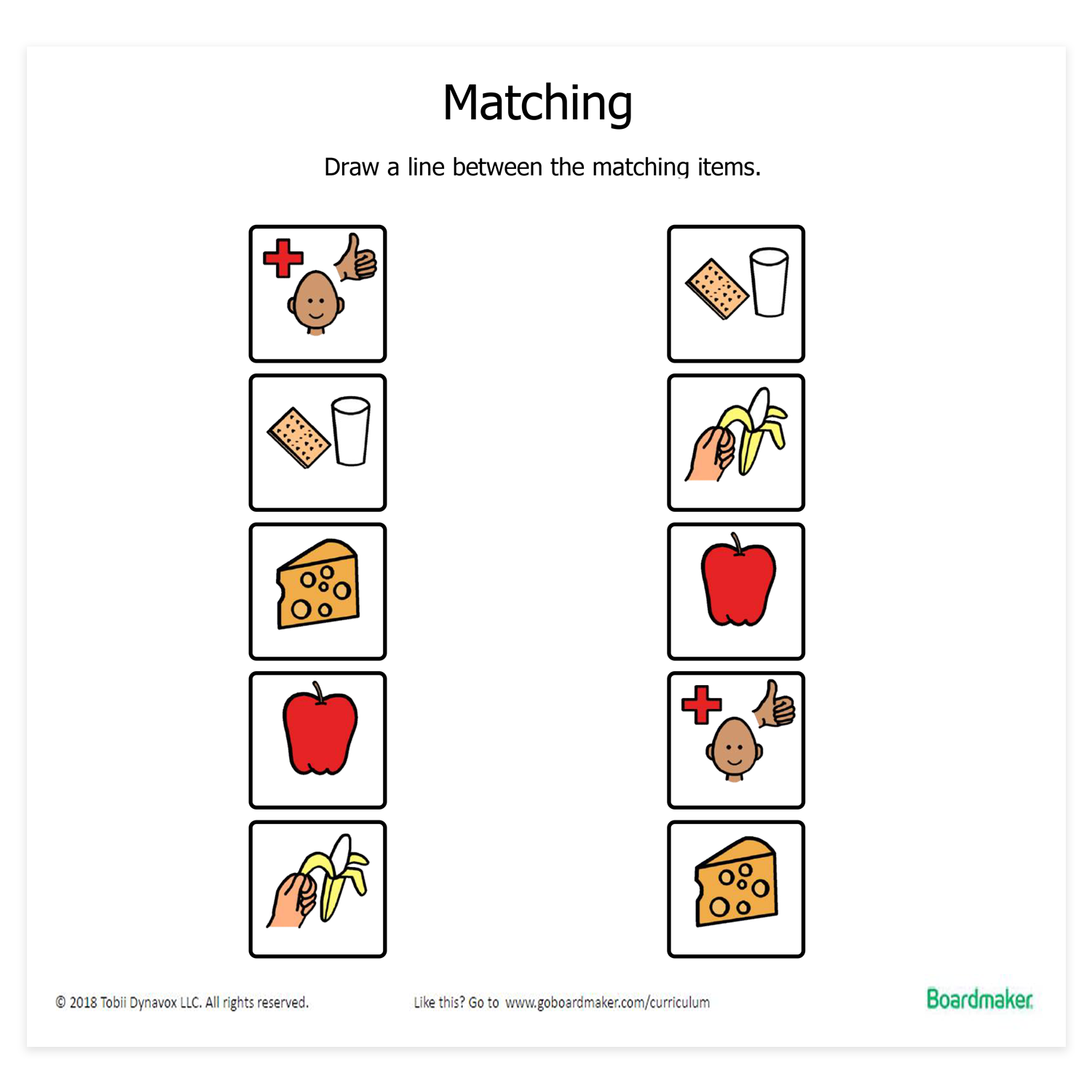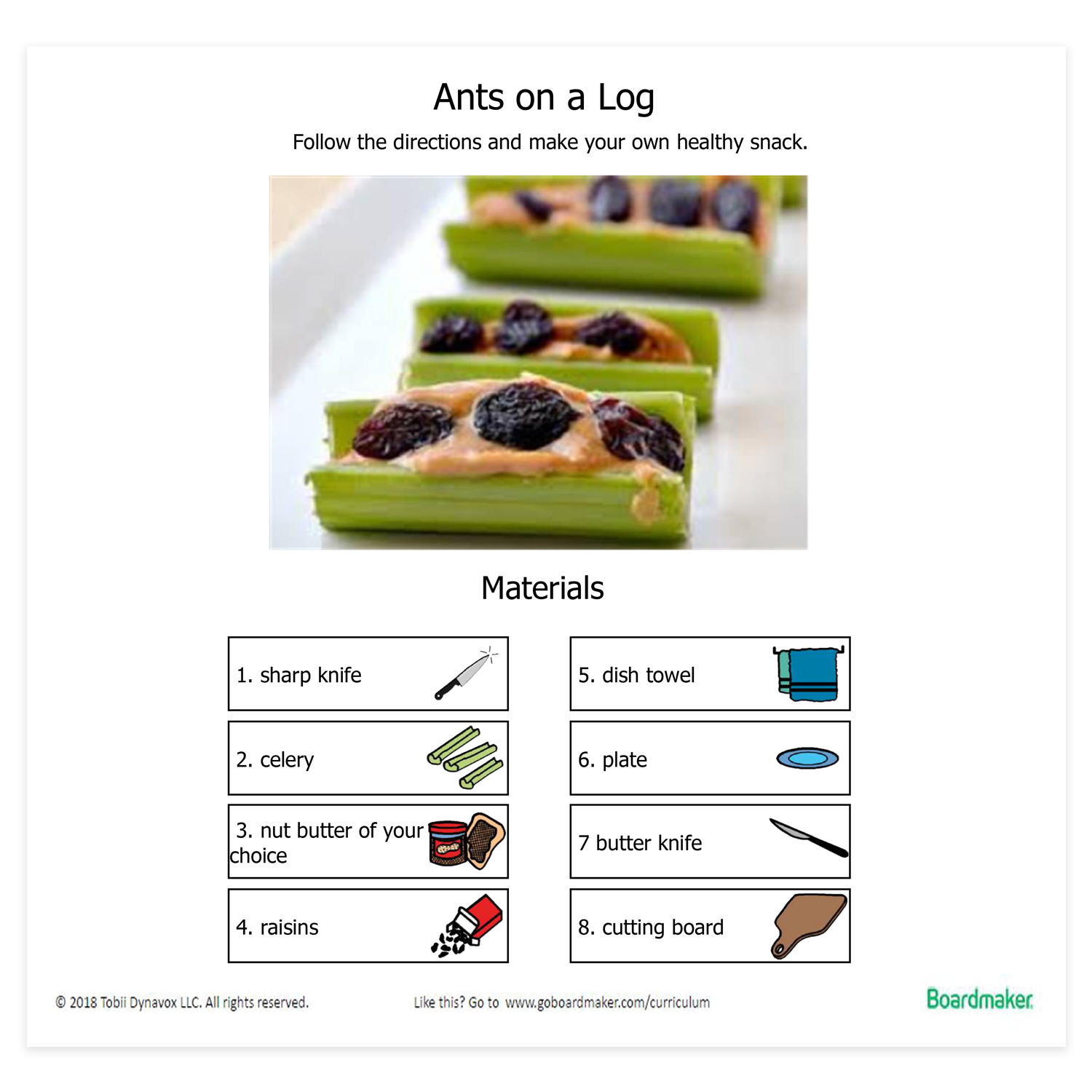 Life Skills - Food Choices
Teach students about nutrition and making healthy choices. Celebrate learning with the Fun Activity and use the recipe to make a healthy snack!
Downloads:
Teach students about the parts of plants from roots to flower. Use the labeling template in Boardmaker Online to extend learning!
Downloads: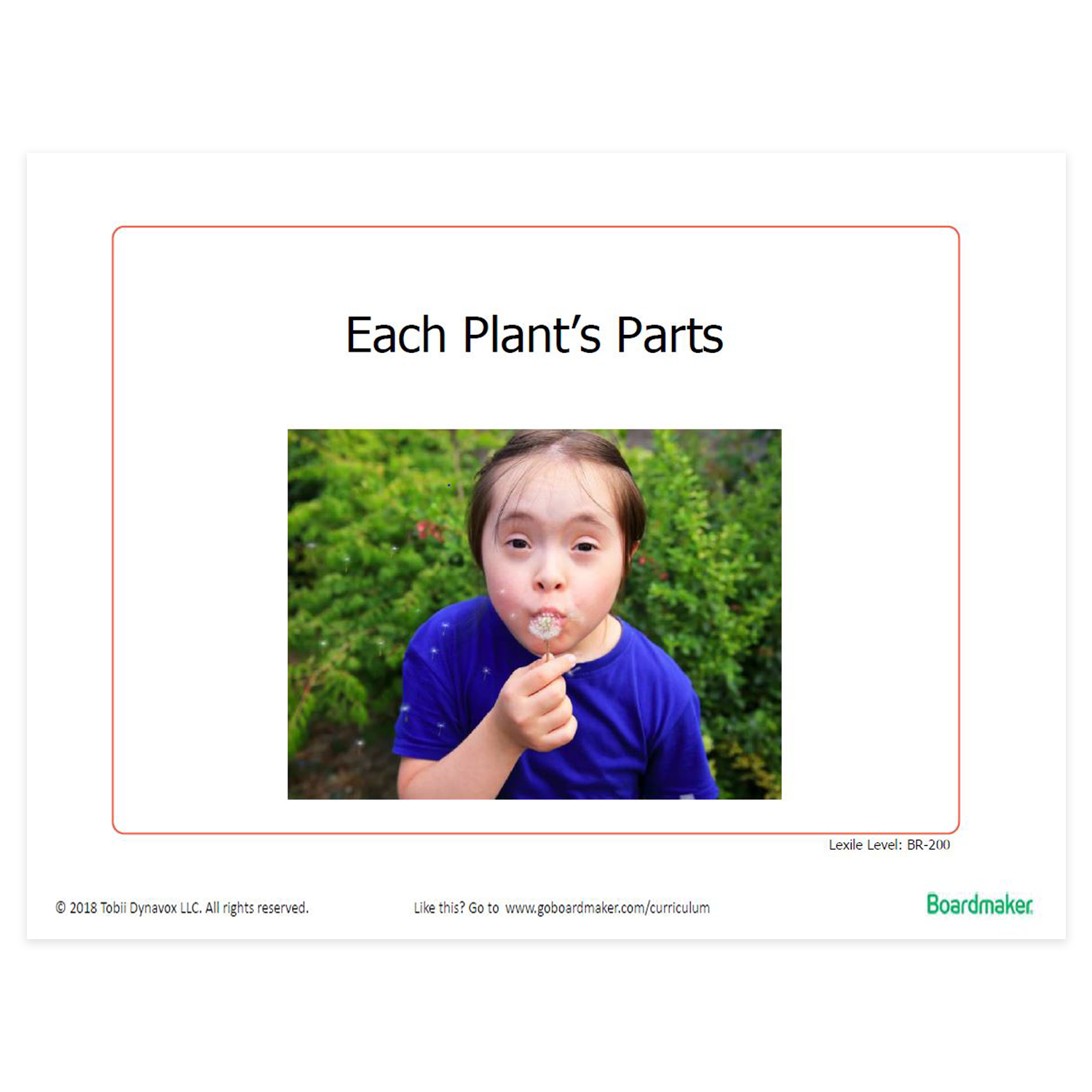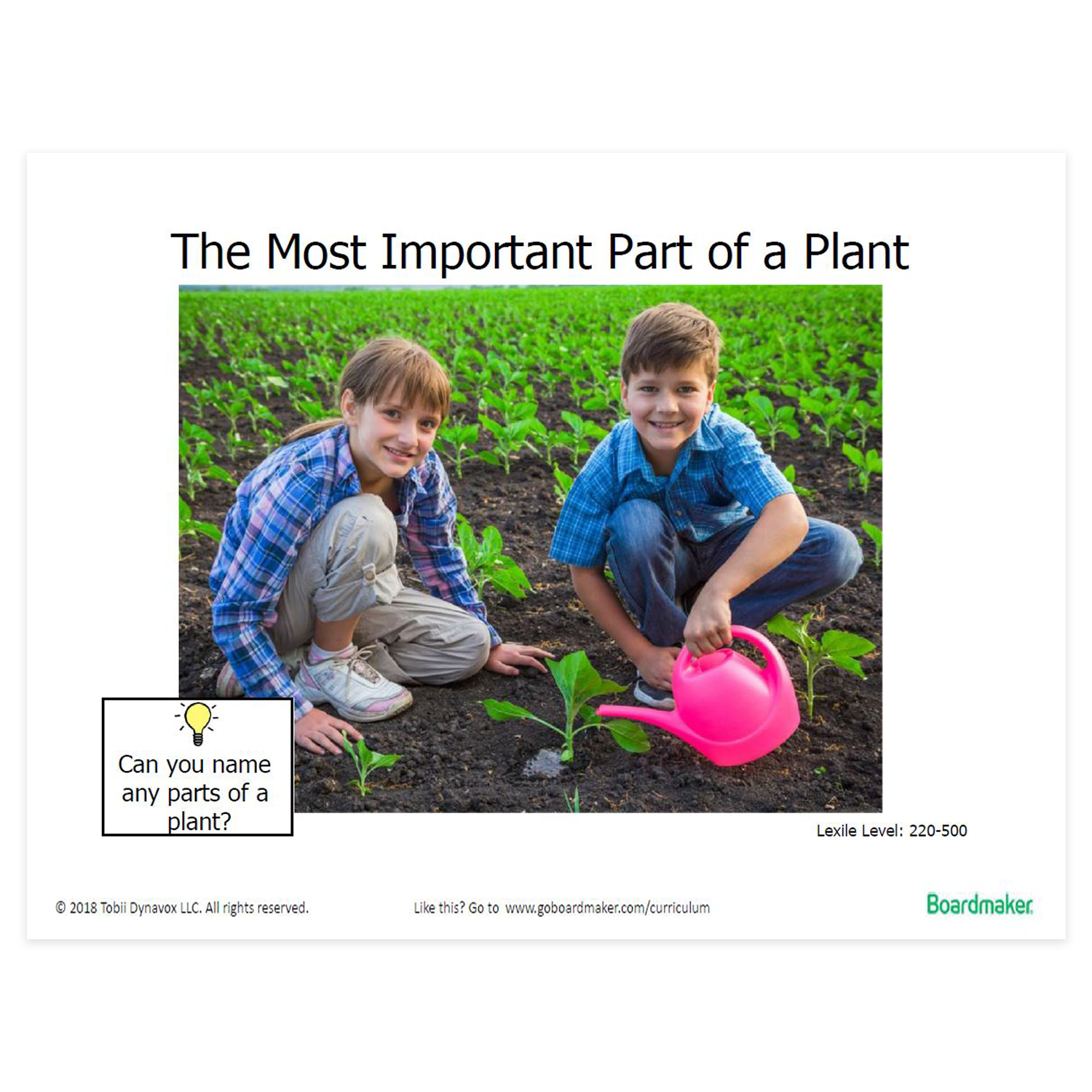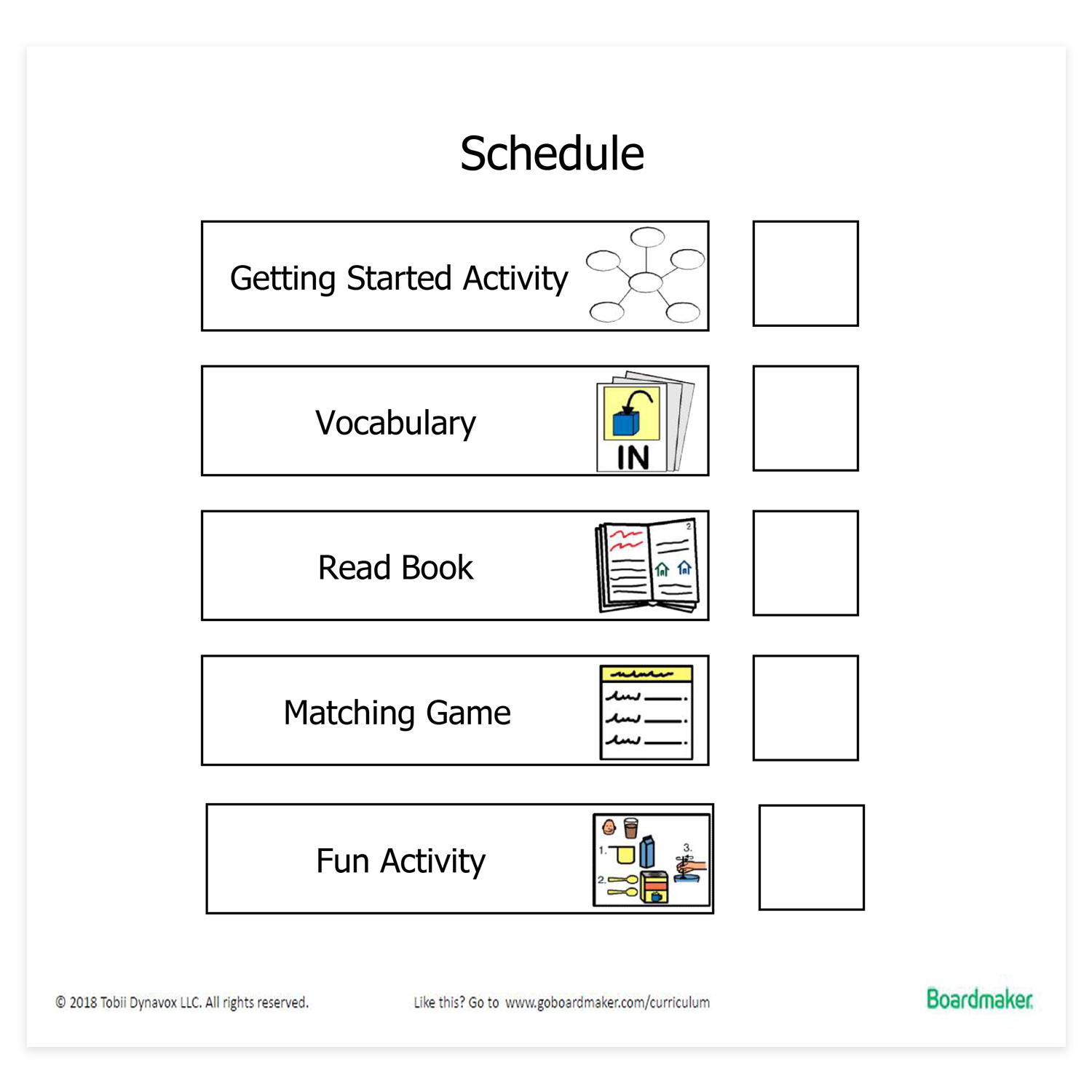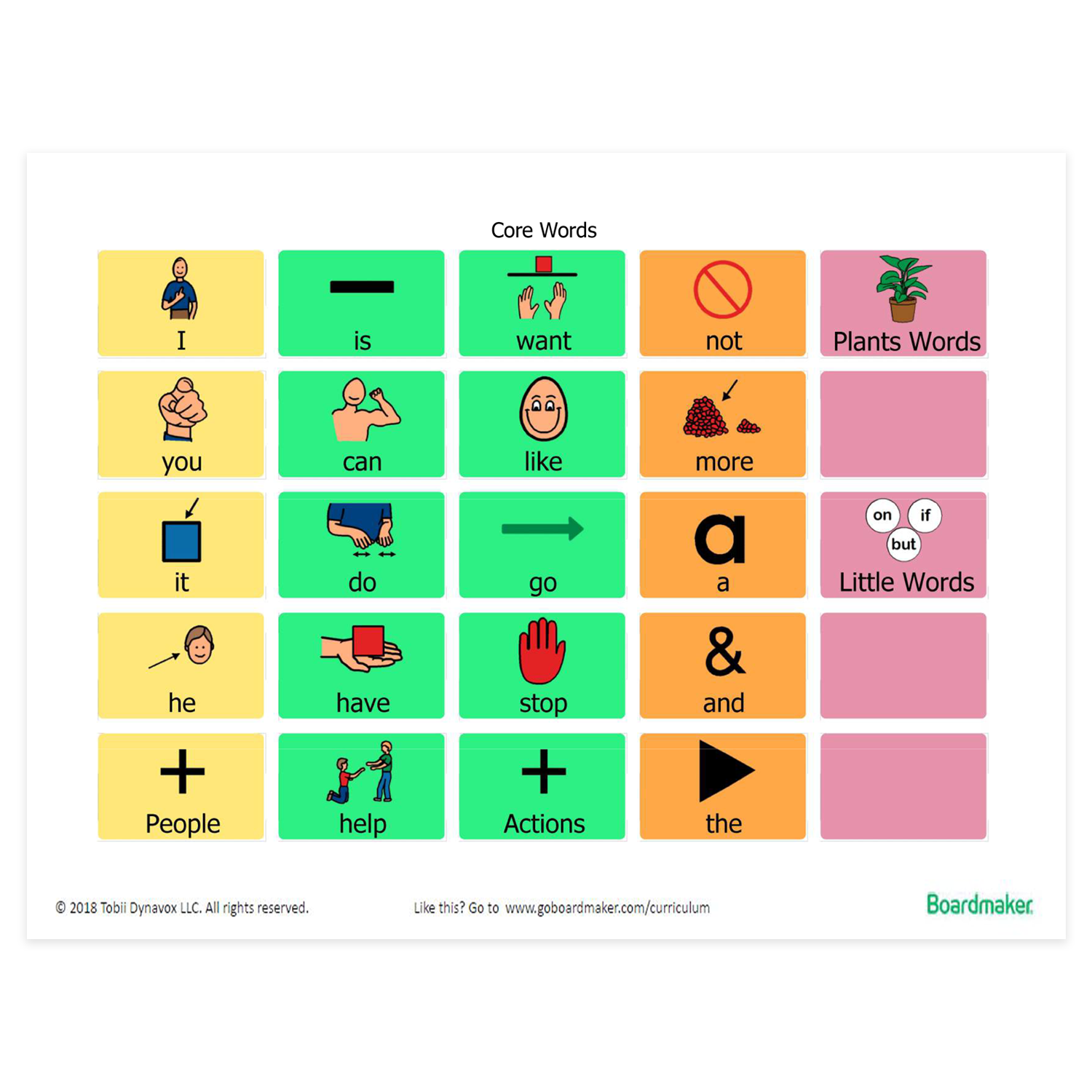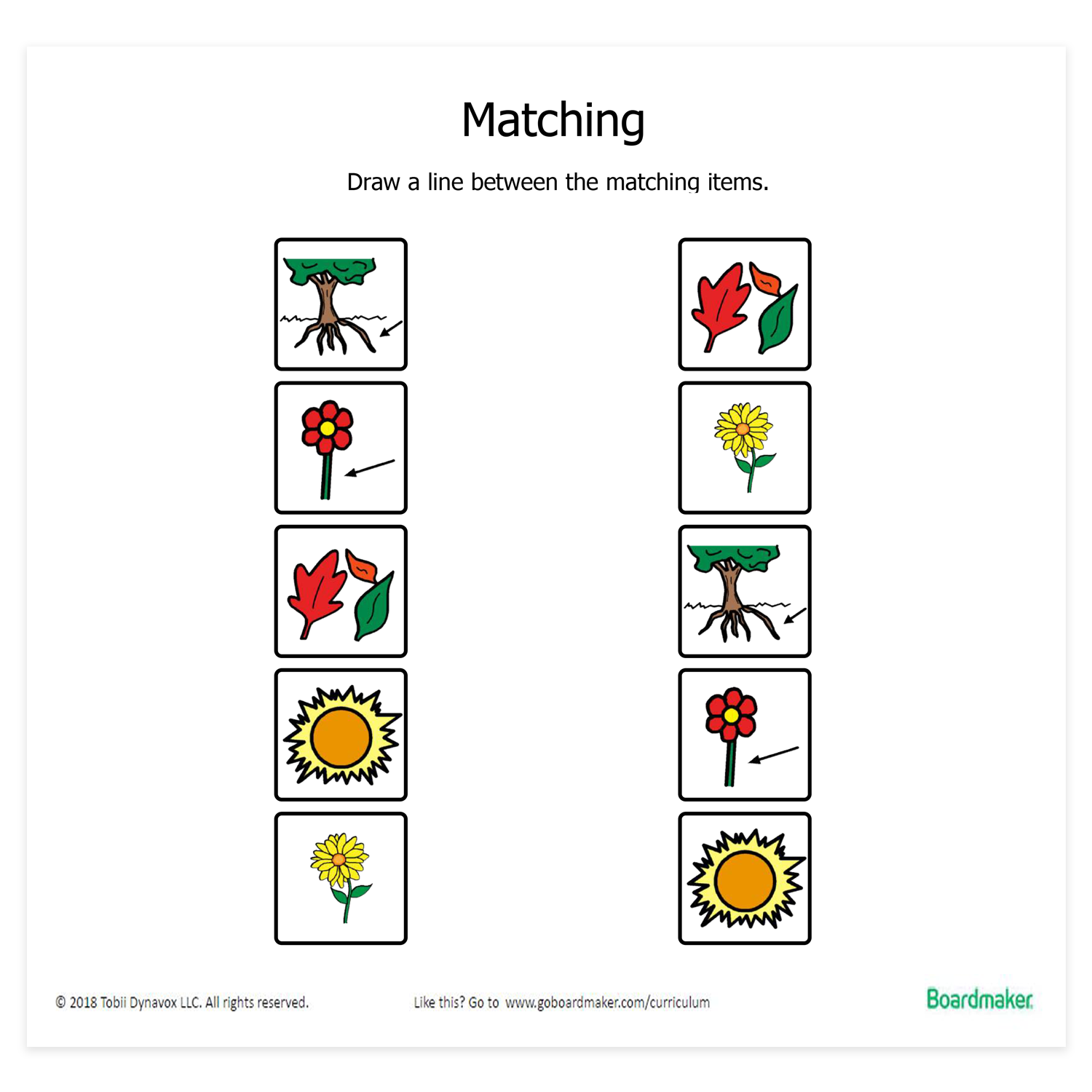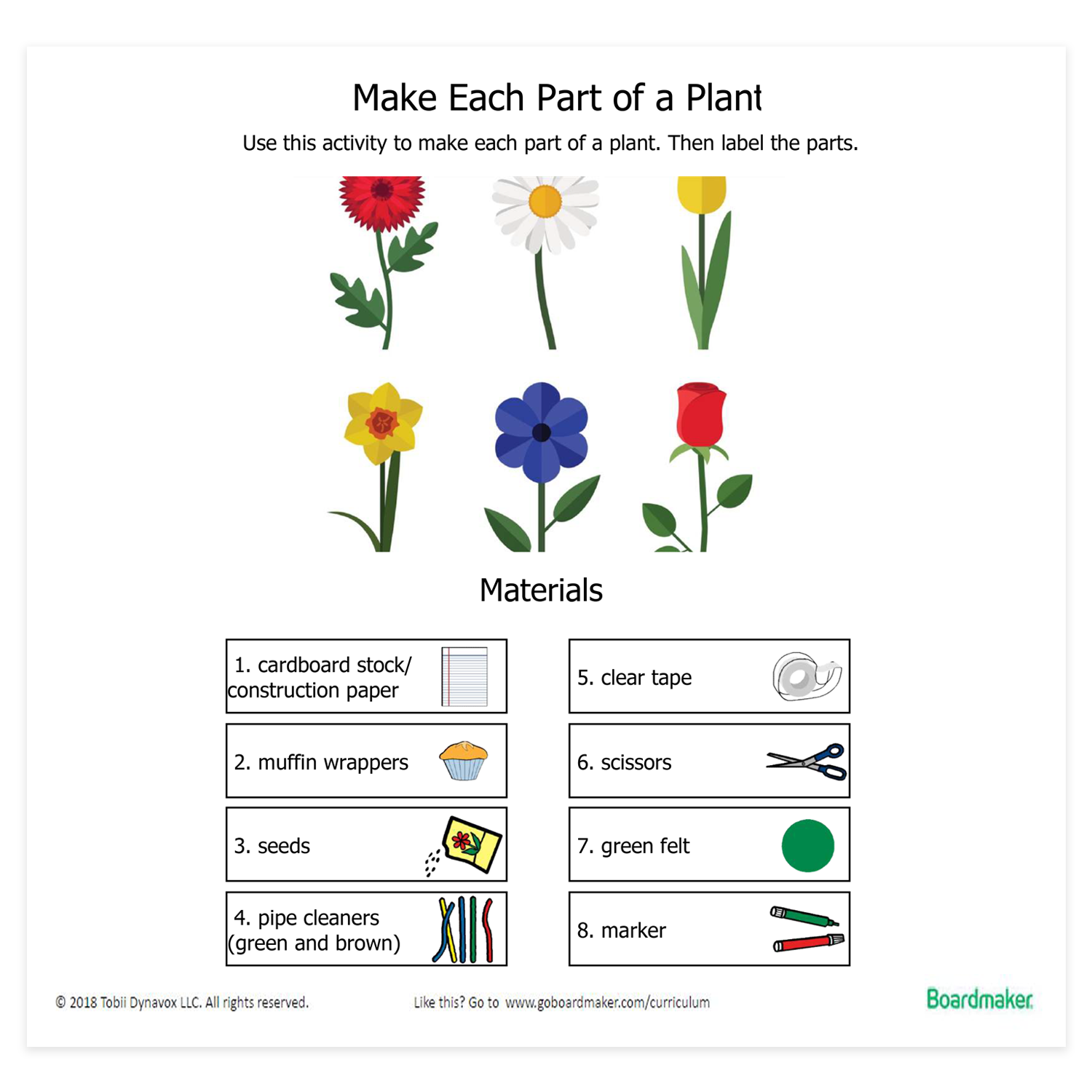 Simply log in to your Boardmaker Online account or sign up for a free 30-day trial. Leverage more than 67,000 ready-made activities in our community and the hundreds of unique, pre-made templates. And don't forget! Boardmaker Online allows students and instructors to interact with activities on any Windows or Mac computer, iPad or Tobii Dynavox device!